Vision & discipline to create the
exceptional
With $157 billion in assets under management, we focus on providing businesses with private capital solutions to drive long-term growth and can offer institutional and individual investors differentiated alternative investment opportunities that seek to deliver strong performance, risk-adjusted returns, and capital preservation.
Mutual respect
We hold ourselves to the highest standards of integrity and professional conduct, acknowledging unique contributions and, in challenging situations, listening in order to better understand. 
Excellence
We strive to always operate at the highest standard and deliver the best possible outcomes for our stakeholders, constantly analyzing our performance to learn from both our successes and our mistakes.  
Constructive dialogue
We invite alternative points of view, encouraging thoughtful, intentional, and honest opinions that can help us grow as people and as investment professionals ensuring better outcomes for everyone. 
One team
We seek to ensure that our priorities align with all our stakeholders—from investors and borrowers to partner managers and employees. We act in the highest interest of the full Blue Owl ecosystem, working across functions to deliver value and greater outcomes. 
"
Our goal is pretty simple. Let's try to offer investors some of the best risk-adjusted returns they can find in the marketplace.
Doug Ostrover
Co-Chief Executive Officer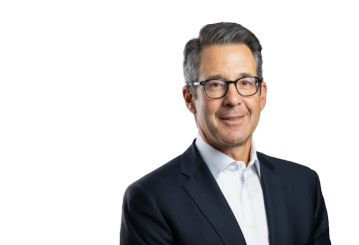 Our priorities
A key priority for measuring our success is the quality of our outcomes—not just to investors, but also to our employees and our broader community.
Shared success
We are committed to fostering long-term, win-win relationships across every facet of our business. Our teams and leaders work together with transparency and initiative to develop customized strategies that are in line with our collective goals.
An energizing culture
Our goal is to cultivate an environment that empowers our team members to reach their full potential. We prioritize the growth and development of each individual, allowing us to consistently deliver excellence across the organization.
A positive force
Anchored in our commitment to be a positive force in society, we activate our people and harness our core capabilities to contribute to and support our communities, the environment, and the people within them.