Activating our vision
for
opportunity
Our approach to corporate sustainability is anchored in our commitment to be a positive force in society, by contributing to and supporting our communities, the environment, and the people within them while focusing on doing what we do best: delivering value to our investors by leveraging the full strength of our platform.
Responsible investing
We recognize the importance of considering material* ESG risks and opportunities in our business operations and investment activities. We strive to continuously strengthen our ability to assess these factors in a proportionate and robust way that enhances our investment decision-making to deliver attractive, risk-adjusted returns. 
Diversity, equity, and inclusion
We are committed to fostering and preserving a culture of diversity, equity, and inclusion. We seek to create an inclusive, merit-based environment that is supportive of people of all backgrounds. 
Citizenship
We seek to engage with our stakeholders to support the causes most important to our communities. We take seriously our role as a corporate citizen and aim to contribute to meaningful causes by partnering with various organizations to support the communities in which we operate and reside.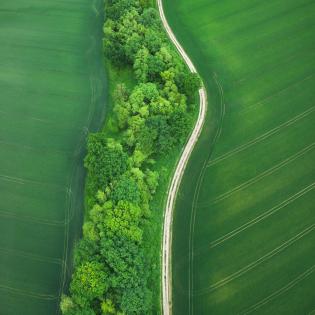 We see opportunity.

2022 Sustainability Report.
Our inaugural report provides insight into our actions to advance sustainability as a firm.
ESG
Investing responsibly
We are committed to the consideration of material* environmental, social and governance ("ESG") issues in connection with its business operations and investment activities.


We believe that incorporating material* ESG factors into our corporate and investment practices has the potential to meaningfully contribute to the financial returns and shareholder value of the Firm and the organizations in which we invest.
                 Our principles for conducting ESG assessment:
ESG assessments must be integral and complementary to the investment decision process, including our internal investing cycle.
Assessments should enhance a deal team's view of a business and strengthen its overall diligence and analysis.
Tools, processes, and procedures should be proportionate to the nature of the investment and to the fund's objectives.
Our approach must be able to scale at pace with our investment ambitions.
Our assessments must be sufficiently robust enough to substantiate our decisions but not disproportionately cumbersome and resource-inefficient to impede our ability to be good stewards of capital.
Blue Owl is a signatory to the United Nations Principles for Responsible Investing (PRI). Our ESG policy sets out our general framework for managing material ESG issues throughout our businesses, consistent with and subject to any applicable fiduciary or contractual duties, and applies firmwide.
Proud partnerships and affiliations




FEATURED ACTION
Community Loan Program
The Blue Owl Community Loan Program was established in response to the economic fallout from COVID-19. Our mission was to provide interest-free loans to small businesses, particularly minority-owned, upon observing the disparity in access to traditional financing methods. During the course of the two-year program, our borrowers used this capital for a range of activities—including growth initiatives, strategic acquisitions, and funding working capital—experiencing average sales and employee growth of 42% and 29%, respectively.
Building leaders
We know the power of people coming together—and we are proud to create a space where our employees can learn and work together.
Serving our
communities
Blue Owl Leads Together (BOLT), our employee volunteerism and service program, allows employees to engage with each other and with the communities in which we live and work.
Celebrating
identities
Blue Owl Celebrates honors various heritage and affinity months throughout the year by spotlighting important causes and organizations, profiling opportunities for learning and action, and lifting up voices of leaders and guest speakers.
Employee resource groups
Our employee resource groups (ERGs) aim to build community through shared identities, helping us further our goal of promoting a culture of inclusion and belonging.
Giving back
Blue Owl Gives advances our firm's philanthropic mission: investing in opportunity by powering access to college, to career, and to capital through strategic nonprofit partnerships, sponsorships, and employee-giving campaigns.
*As used herein, "material" should not be equated to or taken as a representation about the "materiality" of any ESG issues or factors under the federal securities or other applicable laws.
ESG Disclosure – Blue Owl's objective when considering Environmental, Social and Governance ("ESG") factors is to seek to maximize risk-adjusted returns consistent with the investment objective of the relevant fund as set forth in the partnership agreement and memorandum for such fund. ESG initiatives or practices related to underlying investments do not apply in every instance. 

This website should not be viewed in isolation; Blue Owl's ESG Policy further describes important details and considerations regarding Blue Owl's ESG investing approach. Blue Owl's ESG efforts are further supported by its commitment to diversity, equity, and inclusion; read more about the firm's approach in our latest DEI Policy. 

All investments are subject to risk, including the loss of the principal amount invested. This is for informational purposes only and is not an offer or a solicitation to sell or subscribe for any fund and does not constitute investment, legal, regulatory, business, tax, financial, accounting or other advice or a recommendation regarding any securities of Blue Owl, of any fund or vehicle managed by Blue Owl, or of any other issuer of securities. 

Past performance is not a guarantee of future results. The views expressed are Blue Owl's views and may change without notice as market and other conditions change. 

Transparency of Sustainability Risk Policy 

Blue Owl Capital Inc. (together with its affiliates "Blue Owl") integrates environmental, social and governance ("ESG") factors into its investment process. When evaluating investment opportunities, Blue Owl considers ESG risks associated with such opportunities as well as whether there are serious ESG or reputational concerns with regard to prospective portfolio companies or other assets. In particular, Blue Owl evaluates material ESG risks, mitigating factors and opportunities applicable for the asset type (and the industry as a whole). 
Based on each fund's investment objective and investment strategy, Blue Owl considers ESG risks to present a limited near-term impact on the returns of the funds that it manages, with greater impacts likely to be experienced over time. Blue Owl expects to implement mechanisms to identify material ESG issues in making investments in portfolio companies and to periodically evaluate whether such issues are likely to impact the returns of an investment and, consequently, the returns of the relevant fund. Please see our ESG Policy for more information. 

No consideration of principal adverse sustainability impacts 

Blue Owl has considered, and continues to consider, ESG factors in its investment process, but it does not consider adverse impacts of investment decisions on sustainability factors as specifically set out in Regulation 2019/2088 on sustainability-related disclosures in the financial services sector dated 27 November 2019 ("SFDR"). Blue Owl has chosen not to do so for the present time as it considers that its existing ESG policies and procedures are appropriate, proportional and tailored to the investment strategies of the funds that it manages. Blue Owl continues to closely monitor regulatory developments with respect to the SFDR and other applicable ESG-focused laws and regulations, including the implementation of related and secondary legislation and regulatory guidance, and will, where required or otherwise appropriate, make changes to its existing policies and procedures.