Anna Desai
Senior Associate, Corporate Sustainability
Image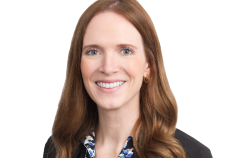 Senior Associate, Corporate Sustainability
Undergrad
Auburn University
BA International Trade, Spanish
Graduate
Auburn University
MA Hispanic Studies
Travel
College football
Reading 
Animal rescue 
Can you share a bit about your background?
I grew up in Mobile, Alabama, and attended college at Auburn University, where I became fluent in Spanish. It was a goal of mine to learn Spanish from a young age and took many years to achieve. I studied abroad in Spain twice and keep it up through travel and conversing with my Spanish-speaking colleagues. After school, I moved to New York—and I've been here ever since.

Describe your role at Blue Owl.  
Since joining Blue Owl in 2022, my work has focused on initiatives across the three areas of Corporate Sustainability: Diversity, Equity, and Inclusion, ESG, and Citizenship. My team is responsible for advancing the sustainability goals of the firm and enhancing the experience of our employees along the way.
Is there any part of Blue Owl's culture or commitment to DEI that personally resonated with you in a meaningful way? 
I'm a big proponent of there being more than just "work" when you're at work, and Blue Owl truly exemplifies that. Blue Owl cares deeply about the employee experience—providing in-office meals, hosting team happy hours, and other social events—and the commitment to community resonates with me. I'm consistently encouraged to attend conferences and trainings for my own learnings. I am also very proud to be a part of the team that adds to these enhancements from a DEI perspective: Heritage Month programming, Employee Resource Groups, and volunteer events.
What work at Blue Owl are you most proud of? 
Being part of the small team that launched Blue Owl Leads Together (BOLT), our global volunteerism and service program, is what I'm most proud of. For BOLT's inaugural Month of Service this past April, we planned 13 volunteer events across our offices globally. Our employees were able to connect with each other while also giving back to local communities through volunteering their time. It was a huge success and exactly the type of work I want to be doing here at Blue Owl.
What advice would you give to people beginning their careers? 
Try to find people in careers you admire or desire for yourself and ask them how they got there. You'll find that no two trajectories are the same, but there are often common threads that can help you weave your own career path.
Any other information that you'd like to share regarding your life at Blue Owl, your life outside Blue Owl, or a combination of the two? 
Jobs like mine don't come around often. At Blue Owl, my professional and personal passions merge daily. I'm often a part of building new programs, helping to put new processes in place, and coming up with ideas for how to grow and improve existing initiatives. I always feel like the work I am doing is meaningful to both me and the firm. There's always receptiveness to new ideas here and opportunity for professional growth.