Gary Rozier
Managing Director, Real Estate
Image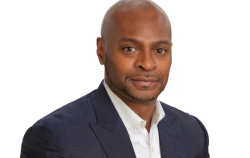 Managing Director, Real Estate
Undergrad
University of Maryland
BA, Economics 
Can you share a bit about your background?
I grew up in Pittsburgh, Pennsylvania, and am very proud of my Steel City roots. I graduated from the University of Maryland with a bachelor's in economics and where I was captain of the rugby team. I currently serve as chairman of Maryland's Board of Visitors. I remain physically active, working out regularly, and am an avid runner. My wife Macy and I have three children: Dominic, Tyson, and Alison. Prior to Blue Owl, I spent 14 years at Ariel Investments working for two African American titans in the investment industry.
Describe your role at Blue Owl. 
I am a senior member of the Investment Team of Blue Owl's Real Estate platform and serve on its Investment Committee. In addition to helping the team make real estate investments, I spend much of my time working directly with both our Institutional and Private Wealth investors in the United States and abroad.
What is the most interesting thing you've learned during your time at Blue Owl? 
Our Real Estate platform serves as a capital solutions provider to investment-grade and creditworthy businesses. It has been a pleasure gaining a deeper understanding of how our Credit and GP Strategic Capital platforms also serve as solutions providers in their own way.
What are you most excited for in Blue Owl's future? 
By bringing three well-established businesses together, I feel strongly that Blue Owl sits in a very advantageous position to be one of the most successful and cutting-edge alternative managers in the industry.

What is something outside of work that most people don't know about you and that you're proud to share? 
I feel strongly that education is the great equalizer of all people, and I am proud to have served— and continue to serve—on the boards of several schools, all the way from pre-K to high school to post-secondary institutions.
What advice would you give to people beginning their careers?  
Volunteer for the hard jobs. There will always be a place in an organization for people who are willing to roll up their sleeves and get their hands dirty.
What's your favorite thing about Blue Owl's culture?  
The nimble and entrepreneurial spirit of Blue Owl is what I love most. Any idea can be put into practice at Blue Owl, no matter where the idea comes from.
What sets Blue Owl apart? 
For a growing, publicly traded, alternative asset manager, Blue Owl still feels like a flat and personal business where there is access and exposure for employees at all levels. That is unusual for a business of its size.
What do you like most about working at Blue Owl? 
I really like that Blue Owl has a creative and forward-looking culture. No two days are alike. It always feels like we are on the cutting edge of the industry, and that is an exciting environment to work in.
Is there any part of Blue Owl's culture that personally resonates with you in a meaningful way? 
Blue Owl's culture of being creative and ahead of industry trends really resonates with me, because I enjoy having the ability to transform ideas into action and love that there is always work to be done. I enjoy being busy and appreciate knowing that my efforts are valued and adding to the greater good of the organization.
Any other information that you'd like to share regarding your life at Blue Owl, your life outside Blue Owl, or a combination of the two? 
Having teammates in multiple countries and being able to serve investors across the globe is a real privilege and has been very additive to me—not just professionally but also personally. I feel very lucky to have a career that can provide that level of fulfillment.