Jenn Brouse
Chief Financial Officer, GP Strategic Capital
Image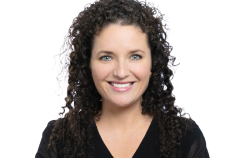 Chief Financial Officer, GP Strategic Capital
Undergrad
Bucknell University
BSBA Accounting
BSBA Spanish
Taylor Swift fan
Card games
Can you share a bit about your background?
I am a Jersey girl. I grew up just a few miles from the beach. I graduated from Bucknell University and spent the first seven years of my career at PwC. I joined the legacy Dyal Capital team in 2017 and was promoted to CFO of the business in 2019 while I was on maternity leave. Since then, we've done a lot—nearly tripled the size of the team, spun out of Neuberger Berman, merged with Owl Rock to create Blue Owl, and closed the largest-ever GP stakes fund… just to name a few.
Describe your role at Blue Owl. 
I am the CFO for the GP Strategic Capital platform of Blue Owl—which includes our GP stakes investment strategy, as well as our minority sports investment strategy. I oversee all finance-related functions for those products.
What is the most interesting thing you've learned in your time here?
That it takes a village. We have accomplished so much since becoming a public company, and that is the result of having a tremendous team and everyone doing their part.
What work are you most proud of? 
How Blue Owl was born is what I'm most proud of. We started as two very different businesses and came together to create one business in the alternatives industry. And it's only the beginning. I'm excited to show everyone the strength and resilience of Blue Owl.
What is something outside of work that most people don't know about you? 
I am a proud Swiftie. I also love cards—tricks, games, and everything in between.
What's something about Blue Owl that people would be surprised to learn? 
That we aren't just about working. It is a normal day at Blue Owl to see employees, often from different teams and functions, taking time out of their workday for a quick lunch or coffee together in the cafeteria.
What advice would you give to people beginning their careers?  
Be curious. Ask questions. Learn as much as you can from everyone around you—up, down, left, right, and center. Some of the best lessons I have learned are from those you wouldn't think could teach you something.
What is your favorite thing about Blue Owl's culture? 
The people. Blue Owl doesn't just care about your work product but who you are as a person and what motivates you to be your best self. It is rare and special to work at a place where your co-workers are more than just colleagues; they are mentors and friends.
What do you like most about working at Blue Owl? 
The innovation and opportunity. Blue Owl is not afraid to be the first, and with that comes the opportunity to really be thoughtful and collaborative in how best to execute on our objectives when looking to deliver results to our clients. And we make sure to have a little fun along the way.
Is there any part of Blue Owl's culture or commitment to DEI that personally resonates with you in a meaningful way? 
As a woman and mother in what is still a heavily male-dominated industry, working for a company that recognizes and supports women and mothers is critical. I am a member of Blue Owl's Parliament, our women's employee resource group, whose mission is to support, enhance, and advance the experience of women at Blue Owl and to drive forward gender parity across the firm to ensure that we capitalize on the power of diversity and inclusion.