Sonya Li
Principal, Direct Lending
Image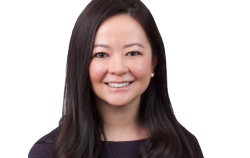 Principal, Direct Lending
Undergrad
University of Pennsylvania
BS, Economics
BA, International Studies
Can you share a bit about your background?
I grew up in St. Louis and attended the Huntsman Program at the University of Pennsylvania, a dual-degree program in international studies and business. I started my career in investment banking, focused on restructuring at the beginning of the Global Financial Crisis. After my analyst program, I moved to an investment role and have been investing across capital structures since then.

Describe your role at Blue Owl.  
Like many team members at Blue Owl, I wear multiple hats. I am a member of the financials investment team within our Credit platform, and I also work on strategic deals for Blue Owl. This involves looking at investment or platform opportunities for our Credit platform, as well as broader Blue Owl transactions. It's a great time to be in this role at Blue Owl, given the growth we're experiencing and targeting.
What are you most excited for in Blue Owl's future?  
The future growth of our business and potentially expanding into complementary adjacencies is what I'm most excited for. Before I joined Blue Owl, I really admired the various business models that each of the founders had built. Now, in my current role, the ability to have an impact on our growth going forward and how we evolve is an exciting challenge.
What work are you most proud of?  
When I'm able to bring a cross-functional team together and create a positive experience for everyone involved is when I feel most proud of my work. I always consider everyone's perspectives and why certain points are important to them. Our strategic deal teams touch almost every aspect of Blue Owl and bringing all parts of the business together as a team, while integrating various perspectives and opinions, is very rewarding.
What is something outside of work that most people don't know about you and that you're proud to share?  
I'm a registered yoga teacher. I started going to yoga classes to de-stress during a period of market dislocation. I got hooked—so much so that I ended up getting my Yoga Alliance RYT certification. Even in stable markets, our jobs can be demanding. Yoga has been a wonderful tool to help me stay centered and healthy.
What is it about Blue Owl that sets it apart?  
Blue Owl's people are incredible. From the founders and across every aspect of our business, we have countless pioneers and thought leaders in their respective fields. I've learned so much from my colleagues across the business while working on deals and problem solving together.