Alan Kirshenbaum
Chief Financial Officer
Image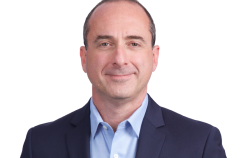 Alan Kirshenbaum is the Chief Financial Officer of Blue Owl Capital Inc., a member of the firm's Executive Committee, and Co-Chair of the firm's Operating Committee. Alan is also the Executive Vice President of the Blue Owl BDCs and currently serves on the boards of OTIC and OTF II.
Prior to joining Owl Rock, the predecessor firm to Blue Owl's Credit platform, Alan was Chief Financial Officer of Sixth Street Specialty Lending, a BDC traded on the NYSE ("TSLX"). Alan was responsible for building and overseeing TSLX's finance, treasury, accounting, and operations functions from 2011 through 2015, including during its initial public offering in March 2014. From 2011 to 2013, Alan was the Chief Financial Officer of TPG Special Situations Partners. Prior to joining TPG, Alan was the Chief Financial Officer of Natsource, a private investment firm and, prior to that, Managing Director, Chief Operating Officer, and Chief Financial Officer of MainStay Investments.
Alan joined Bear Stearns Asset Management ("BSAM") in 1999 and was BSAM's Chief Financial Officer from 2003 to 2006. Before joining BSAM, Alan worked in public accounting at KPMG and J.H. Cohn.
Alan is actively involved in a variety of non-profit organizations, including the Boy Scouts of America and the Jewish Federation of Greater MetroWest NJ. He also is a member of the Rutgers University Dean's Cabinet, Georgia Tech University Parent Board, and Seton Hall Parents Leadership Council.
Alan received an MBA from New York University Stern School of Business and a BS from Rutgers University.
Back to our team