Andrew Laurino
Senior Managing Director
Image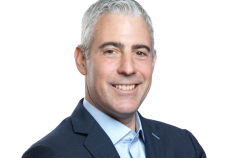 Andrew Laurino is a Senior Managing Director of Blue Owl Capital Inc. and a member of the firm's Executive Committee. Andrew also serves as a member of GP Strategic Capital Investment Team.
Prior to joining Dyal Capital, the predecessor firm to Blue Owl's GP Strategic Capital platform, Andrew provided strategic and financing advice to leading alternative asset managers at a number of firms, including Tiger Bay Advisors, Credit Suisse, and Lehman Brothers. Earlier in his career, he was an M&A advisor at Lehman Brothers, Compass Advisors, and Prudential Securities.
Andrew received a BS in Foreign Service with a concentration in International Economics from the Edmund A. Walsh School of Foreign Service at Georgetown University.
Back to our team